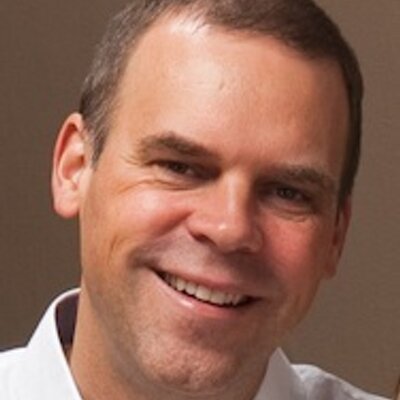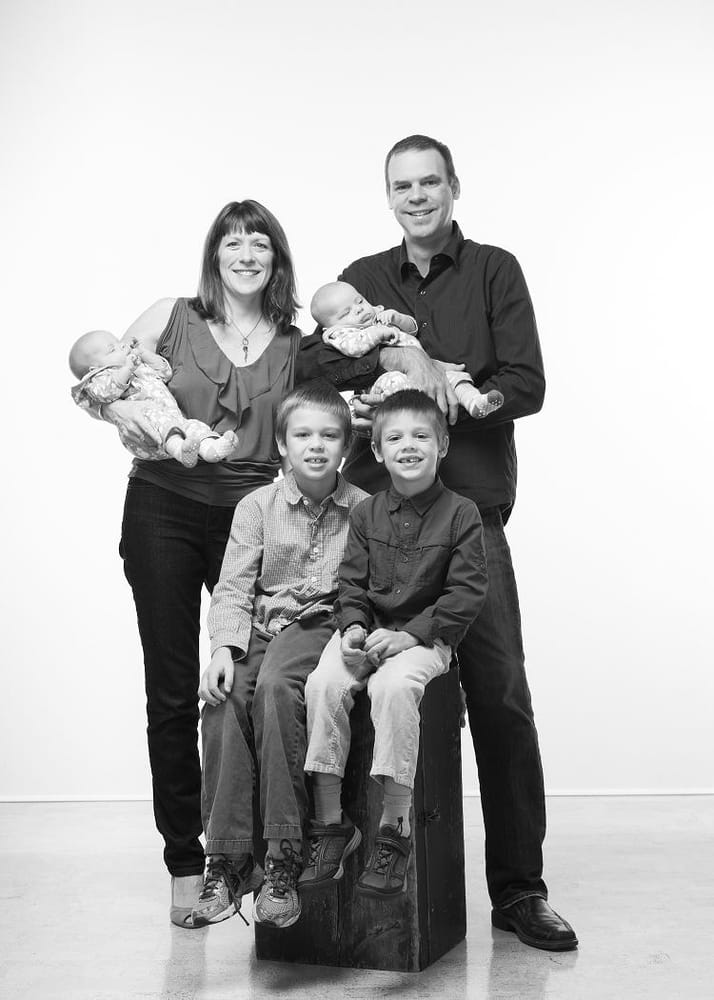 MEET OUR CHIROPRACTORS
DR. CLARK
Chiropractor | Owner
Dr. Clark Pitcairn started his journey in chiropractic as a patient. At the age of 7, he received his first chiropractic adjustment. In turn he remained a patient due to the profound changes it made in his life. As a child, Dr. Clark had a chronic upper respiratory problem. His cough was so bad that it became a bit embarrassing for him in grade school. After starting chiropractic treatments, his cough began to lessen and eventually went away completely. Due to that care, he was able to run around and play sports with all the other kids without wheezing. His mother saw the benefit of having her kids under regular care so she made it a priority for all three of her children. As a result, today, Dr. Clark and his two sisters are all chiropractors.  Dr. Clark's interests include hiking/backpacking, rock climbing, snowboarding and surfing. He currently lives in NE Portland with his beautiful wife Julia and four wonderful children Dylan, Brody, Micah and Tanner.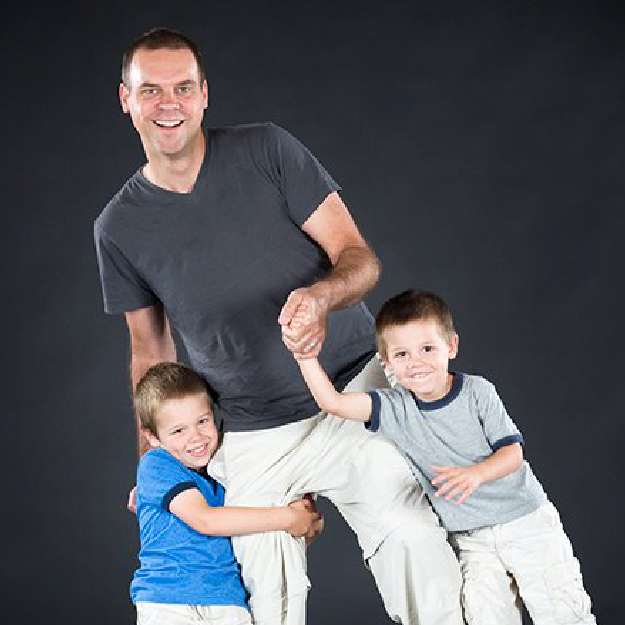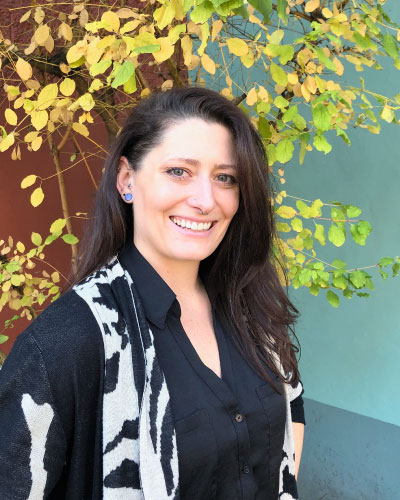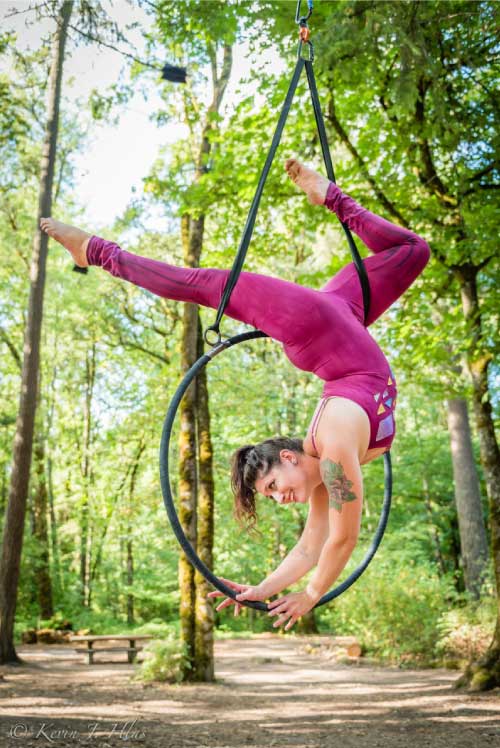 DR. CAMBRIE
Chiropractor
Dr. Cambrie Burns grew up just outside San Luis Obispo, California, and moved to Portland in 2013 to attend University of Western States for her chiropractic education. She graduated in 2016 as a Doctor of Chiropractic with a Master's Degree in Sports Medicine. She loves working with athletes of all sorts and excels at treating extremities in addition to spinal injuries. Dr. Cambrie supervises students in the Sports Medicine program and is a teaching assistant at the University of Western States. She enjoys sharing her knowledge and is happy to answer your questions.
Dr. Cambrie uses a combination of chiropractic adjustments as well as rehabilitation exercises and soft tissue work to treat a wide range of injuries and pain. She is enthusiastic about helping you reach your lifestyle and exercise goals!
When she's not at work, you can find Dr. Cambrie teaching and performing aerial dance around Portland. In her free time, she enjoys dancing, drinking coffee, making music, and reading.
Massage Therapists
Mississippi Chiropractic takes a holistic approach to wellness seriously by offering massage therapy as an adjunct to traditional chiropractic adjustments. While massage therapy enhances the benefits of chiropractic care, we want to improve your overall quality of life. Furthermore, if you live in Portland, Oregon, call the office or use the online booking agent to schedule a massage to reduce stress and improve your body's function.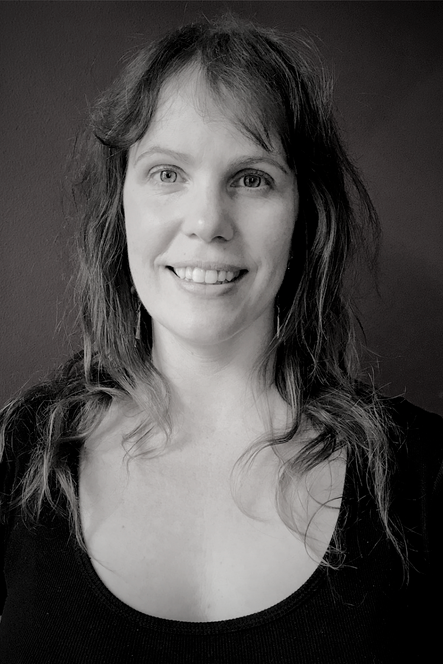 LMT #24256, CA #7864
Christine graduated from East West College of the Healing Arts where she learned Swedish and Deep Tissue massage, Myofascial Release, Structural Bodywork, and Craniosacral Therapy. Through her education and life experience she has developed a passion for balance through personal nutrition, alternative health care & complimentary medicines, and the importance of stress reduction through breath work, exercise, and self-care. She understands that personal health is a lifetime commitment, and that our bodies are always in a flux of change and repair. She strives to bring each client in to a place of relaxation and pain reduction so that the body can focus on healing. Through working with other practitioners of the Chiropractic Arts she adds to each clients' experience by supporting the somatic mind-body connection through positive healing touch. She is also learning the Eastern modality of Reiki and incorporates this practice in to her work upon request. When Christine is not practicing massage, you can find her working in her garden, listening & playing music, riding her bike, camping, hiking, or busying herself with arts of many crafts. Christine is available for appointments on Tuesdays.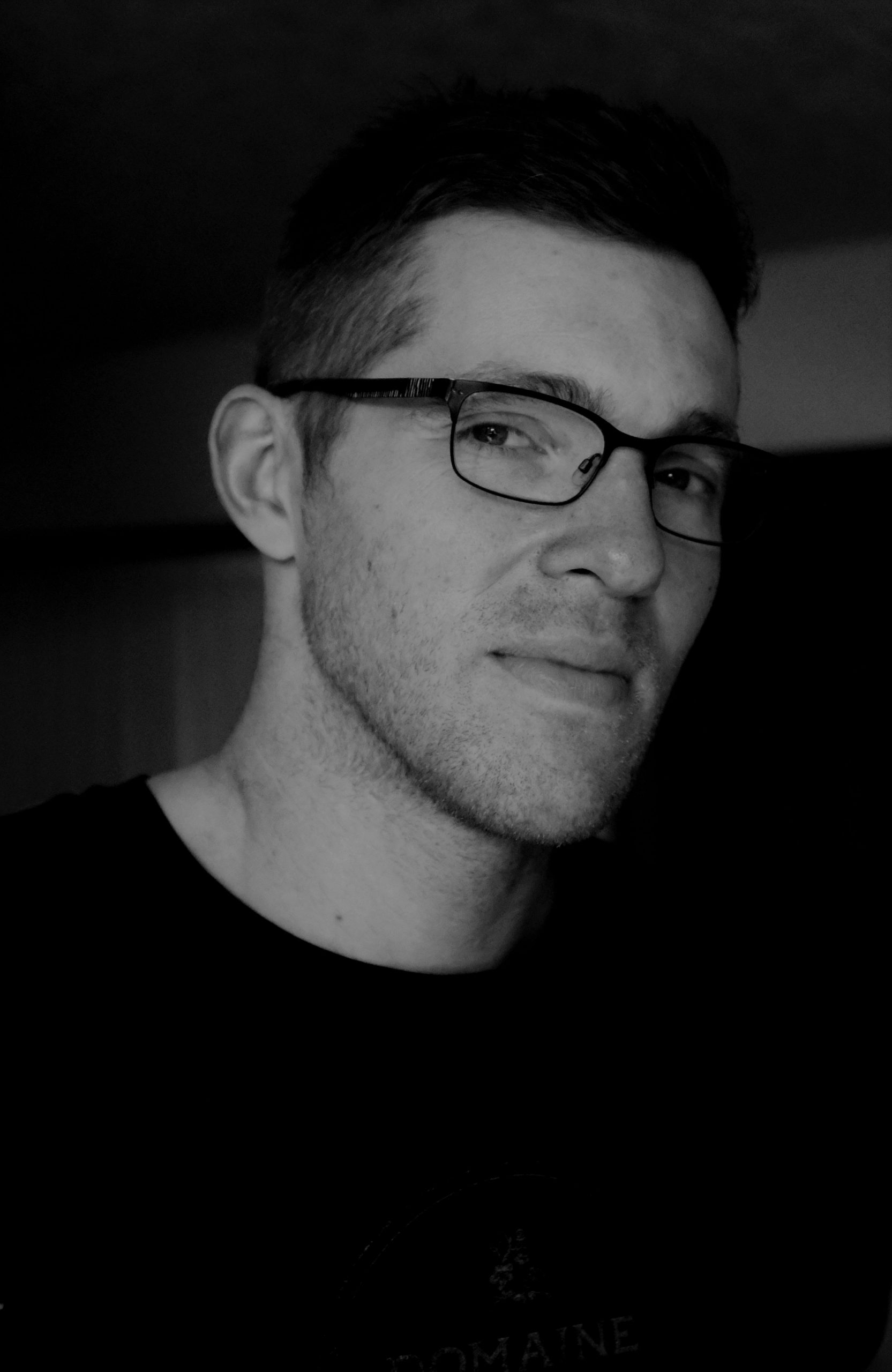 Kenneth Fuller
LMT #12913, CA #8912
Kenneth's career in massage therapy began over 15 years ago. He's committed to the idea of long-lasting functional change, that extends into every part of his bodywork. Finding out early on in his career that he had a passion and understanding for deep tissue myofascial massage. He uses years of experience and an intuitive understanding of how the body works to create a dynamic treatment for all his clients. Each session begins and ends with an assessment to help facilitate the best course of a client. In his spare time, Kenneth loves to West Coast Swing dance, paint, and spend time with his dog Leroy. Kenneth offers appointments Monday through Thursday.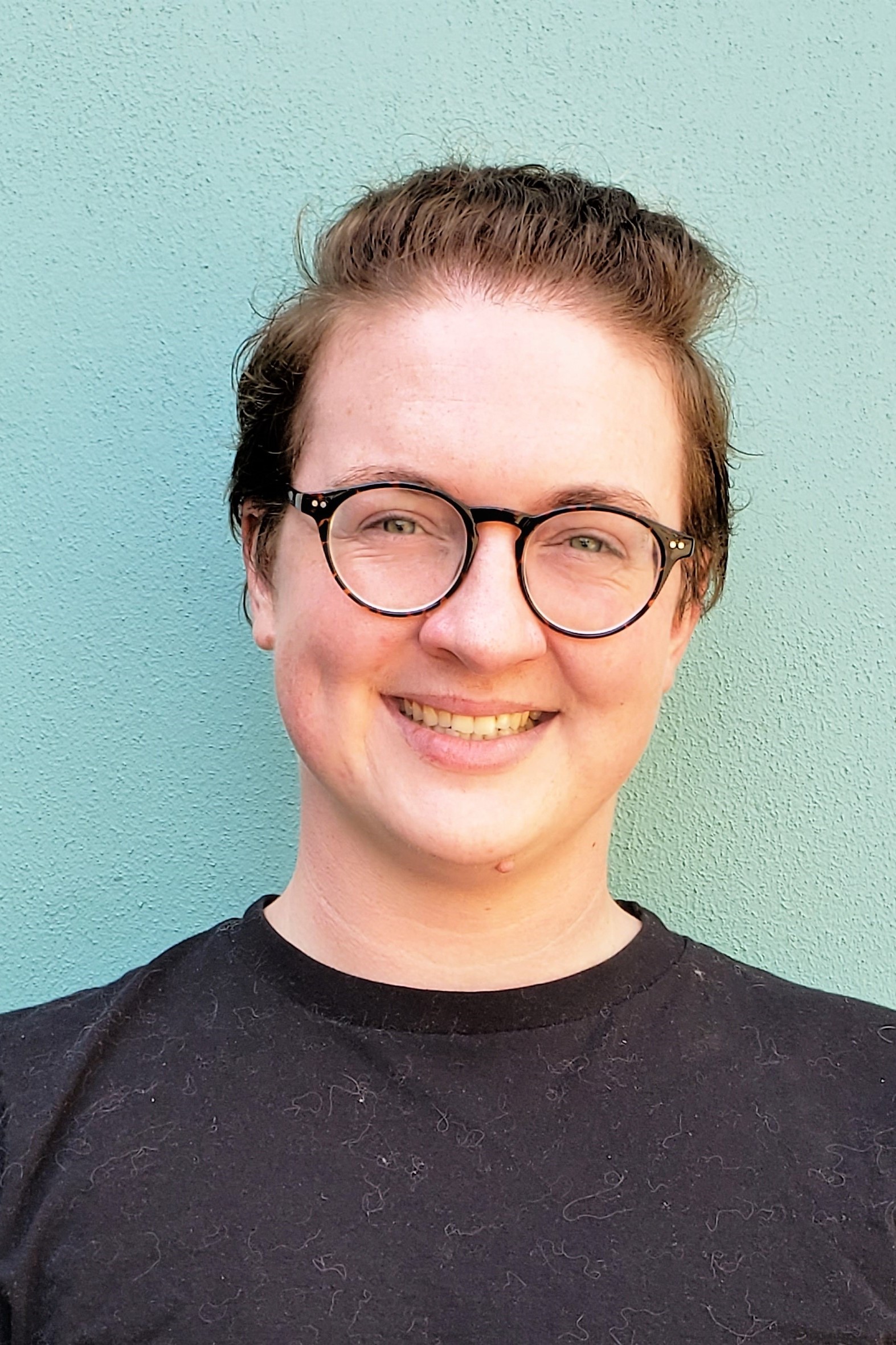 James Foley
LMT #24748, CA #8950
 James studied Massage Therapy at Morgantown Beauty College in West Virginia. As a massage therapist and yoga teacher, James believes in the importance of a holistic, balanced approach to medicine and healing. James uses techniques such as Deep Tissue and medical/sports massage in combination with Myofascial Release, facilitated stretching, mediation, and breath work to help clients discover and nurture the mind-body connection. James believes that knowledge and education are integral parts of healing, and strives to empower each person person to understand their own anatomy and individual physical and emotional needs, so that clients can be active participants in their own healing. In addition to massage and bodywork, James enjoys exploring Oregon's many forests and rivers as well as making art and playing piano. James offers appointments Mondays, Tuesdays, and Thursdays. 
Julie Spoth
LMT #023292, CA #8627
Julie graduated from New York Institute of Massage Therapy where she was trained in Swedish, Deep Tissue massage, and Myofascial Release. Since then, she has been traveling and practicing as an LMT for 11 years and continues to constantly expand her knowledge and experience in various forms of bodywork and alternative healing modalities. Most recently, she completed a practitioner training with the Northwest Center for Structural Integration in 2019. Through her education and embodiment of Structural Integration, she has developed a deep passion for this type of bodywork. She has come to understand that trauma of all kinds can get stuck and stored within the body and it is within and through the body we must journey to help ourselves heal physically and emotionally. Julie is dedicated to supporting people in their physical health and wellbeing through an integrative and intuitive practice of Therapeutic Massage and Structural Integration bodywork. Her intention is to ease painful symptoms and limited movement patterns, and also address structural problems to help allow for greater mobility, balance, and alignment to be experienced within the whole body. When Julie is not practicing massage, you can find her trail running, ecstatic dancing, camping, hiking, and enjoying live music.  
Steven Dong
LMT # 25308, CA #8992
Steven graduated from East West College of the Healing Arts where he learned Swedish, Deep Tissue, Myofascial Release, Trigger Point, and Thai massage modalities. His passion and love for massage therapy is rooted in his belief that the human touch has a transcendental healing effect; human touch has the power to bring about positive change, whether it's something as simple as receiving comfort from a mother's loving embrace to healing victims of trauma. Equally important, he values communication because he believes that the most effective path towards recovery is when there is trust between the client and the massage therapist. In Steven's down time, he enjoys studying a wide variety of Latin partner dances and going on weekend adventures.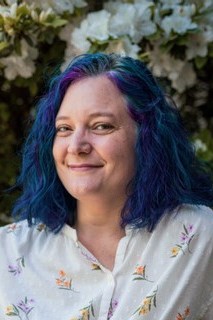 Emily graduated from the National Holistic Institute in Santa Ana, CA where she learned Deep Tissue, Swedish, Shiatsu, and Prenatal massage. She recently completed classes in Craniosacral Therapy and will incorporate those techniques in session upon request. Her passion in massage developed when she saw how bodywork can help heal past and current trauma to both the body and mind. She especially enjoys working on the intricate and often overlooked muscles of the neck, hands, and feet. Emily believes our relationship with our own body should be cultivated though it may not always come easily. She provides a judgment free, safe space for each patient to heal and grow. When not at the clinic Emily can be found exploring the PNW with her family, napping with her cats, or road tripping with her dog. Emily offers appointments Monday through Wednesday, and rotating Saturdays.
Ashley graduated from East West College of the Healing Arts here in Portland, where she also served as an Admissions Representative for six years, helping others navigate their massage school journey. She is deeply grateful to have turned to this path herself, and is honored to meet people in safe, therapeutic spaces to work together with them toward greater ease, peace, mobility, and function in their bodies. She practices Swedish and Myofascial Release but her primary approaches are Deep Tissue and Neuromuscular Therapy. She has also studied Thai Massage and incorporates that along with breathwork and visualization techniques. When she is not practicing massage, she is enjoying playing, learning, and growing with her infant daughter, seeing live music (which her partner does professionally), getting outside with their two dogs, traveling, and making art of all kinds.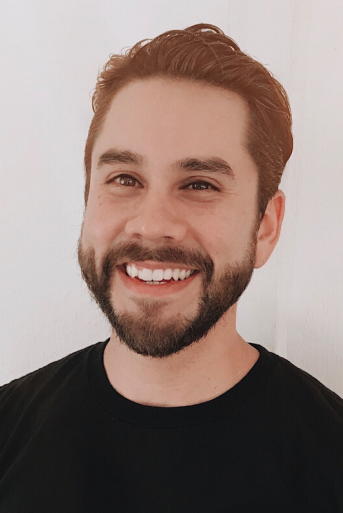 Fernando Stockfelt 
LMT # 26255, CA #9185
Fernando graduated from Icho College in beautiful San Diego, California. He is versed in Swedish, Myofascial, Thai, Zen Touch, Hot Stone, Deep Tissue, Ayurvedic, Neuromuscular, Orthopedic and Energetic modalities. Fernando's goal for every session is to deliver healing tailored to client needs, as comfortably and organically possible. When customizing a session, he tends to gravitate towards the therapeutic, neuromuscular, muscle energy and deep tissue techniques to provide a noticeable improvement in pain, tension, and mobility. In his down time, Fernando can be found playing frisbee golf, discovering new hiking trails, and playing video games. Fernando offers appointments Monday through Thursdays, and rotating Saturdays.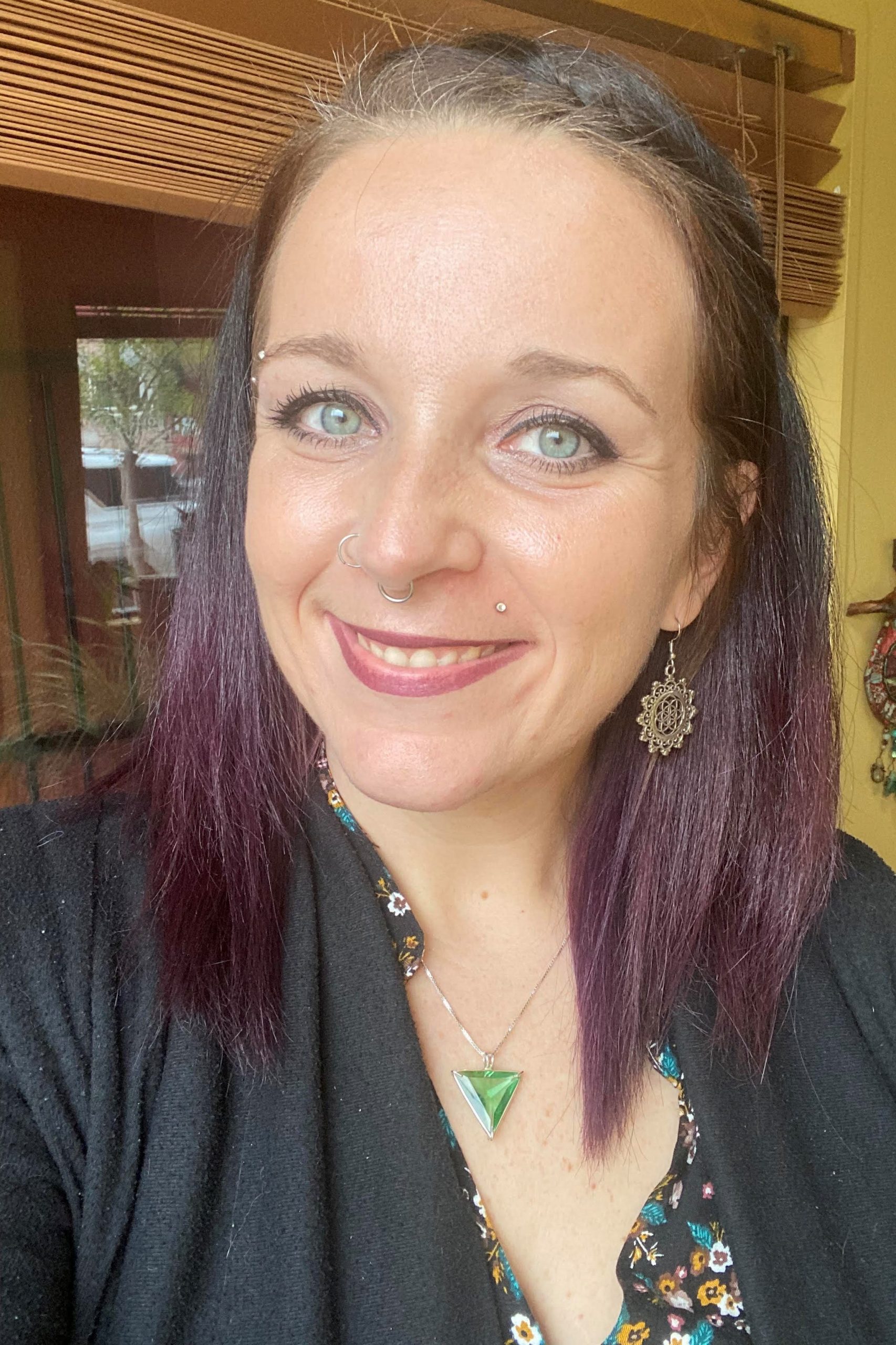 Mary grew up in Florida and moved to the PNW in 2016. She graduated from East West College of the Healing Arts where she learned Swedish and Deep Tissue massage, Myofascial Release, Structural Bodywork, and Thai modalities. Her primary approaches are Deep tissue and structural modalities. For the past decade nutrition and holistic alternative healing have become a passion and lifestyle. She has learned through experience that our healing is truly a lifelong journey. After overcoming a dramatic weight loss journey and having another child after 10 years, recovering from numerous traumatic events, she learned more and more about natural alternative healing modalities and how they allow the mind and body to be connected which is an integral part of releasing trauma that we may have trapped within our body. She believes that the mind body, soul connection is so vital for living a truly balanced life and is truly grateful to be able to facilitate a safe space to be able to allow each client to bring awareness and help in their healing process. When she is not practicing massage she makes art, jewelry, homeschools one of her children, teaching her daughter to drive, loving on plants, traveling, hiking, and relaxing with her Partner. 
Chiropractic Care
*We are 'In-Network' with most insurance companies.
Feel free to contact us and our insurance rep will gladly check your benefits for you!

Office Information
3737 N MISSISSIPPI AVE 
PORTLAND, OR 97227
PHONE: 503.467.4511
EMAIL: CHIROPDX@GMAIL.COM
FAX: (503) 467-4513
HOURS: M: 10-6:30 T: 11-7
W: 10-6:30 TH: 9-5:30 
S: 9-3:45 (EVERY OTHER)